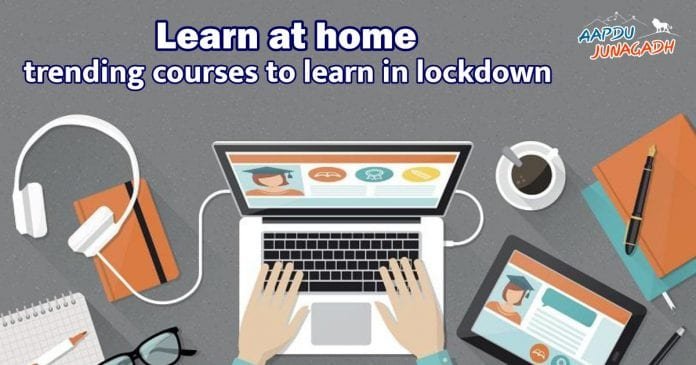 Trending courses : The trends in the world of learning are evolving and expanding rapidly since the last few years. And with that, we also need to change our perspective towards it. Some new fields have come up lately, which were not explored before. So here are some new offbeat courses that you can take today to improve your skills.
Many universities have started collaborating with various online learning platforms for ease and convenience. Due to Coronavirus, these platforms are also offering free or discounted courses. If you are free and willing to learn some new skills, you can grab this opportunity.
1. Software development. 
Coding courses are a great way to improve your skills and employability.
You can learn computer languages like
Where to learn?
On online courses available on Udemy, edX, Google Primer
IT or Computer engineering colleges.
2. Cybersecurity
With the rise of computers and the internet, cybersecurity came out as a great field to explore. Any big or small enterprises need to safeguard their data and information.
Job opportunities
Digital security firms
Software companies
Police and Intelligence department
Where can you learn Cybersecurity?
Online platforms like Coursera, edX
3. Digital marketing:-
Our buying habits also have changed completely on the internet. We are buying more and more things online. That's where digital marketing comes into the picture.
Job opportunities at
Digital marketing firms
Websites
Advertising agencies
You can write Blogs or even become an Influencer
Where can you learn Digital Marketing?
Google Primer app
Online learning apps like Udemy, Coursera, Unacadamy, edX etc.
4. Art and creation
If you consider yourself an artist, you have way more opportunities nowadays than before. With the spread of the internet, many art forms are now in demand.
 i) Graphic Designing
If you are good with sketching, imagination and do have a good sense of colours; you would love to learn Graphic Designing.
Job opportunities at 
Advertising firms
Digital media firms
Magazines
Newspapers
Where can you learn it?
YouTube
Online learning apps like Udemy, Coursera, Unacadamy, edX etc.
ii) Creative Writing
If you are good with writing skills and have an imaginative mind, you will like learning about writing.
Different types of courses for Creative writing are
Scriptwriting
Content Writing
Copywriting
Job opportunities at
Advertising firms
Media houses
Production houses
You can also start your own blog or site or write your own books
5. Entrepreneurship
Building our own business has always been a big fascination for Gujjus.
You can learn about
The function of a business
Investments and capital money
Various strategies to boost your business.
Where can you learn it?
Center for Entrepreneurship Development (CED) conducts seminars and workshops on entrepreneurship. (Offline course)
Online courses on edX, Upgrad, Udemy etc.
These are some courses that you can learn. World of education is moving fast. Pace up and improve your skills. Keep learning, keep shining.
Also Read : A Guide on How to be a Pro at English