Worried for the Viva you have to face after a week or the Presentation you are supposed to give tomorrow? Don't panic, here is a How-To guide to train you so that you can get a good score on your Result-Card or can impress the people around you with your Magical Speaking skills!"A Guide on How to be a Pro at English"
Here are a few tricks you can apply in your daily life to Improve your English Speaking Skills:
1.News Papers:
The first thing you can do is, start with is by reading English News Paper and the best option for this is "Times of India" because it has simple usage of English words for which you won't need to refer a dictionary. So it is easy going without many efforts and the Bonus Point is you get updated with the recent activities going around the World!
Once you are past the beginners level, you can go for the other News Papers like Indian Express, The Hindu, Hindustan Times etc. as per your daily needs.
2.Books:
"Books are our Best Friends" and "A Friend in need is a Friend indeed" – These are very famous quotes when it comes to "Friends", so why not take their help now when you need it the most?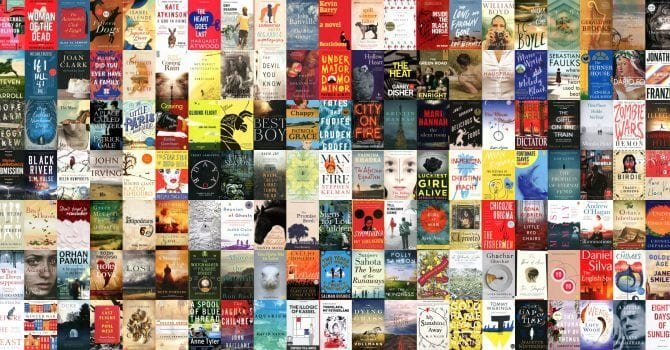 There are books which can be read at Beginners Level to get you Kick-Started for learning English and develop your reading habit. These books are hand-picked so that you don't have to pick up your dictionary to see the words at each and every line, making your book reading task easier and faster.
List of Books:
Sudha Murthy
To get an idea of how simple life is you can read books by Sudha Murthy. She pens down her experiences of life in a simple yet hilarious way. Here are a few books which consist of light-hearted short stories:
-The Day I Stopped Drinking Milk
-Wise and Otherwise
-Old Man and his God
If you enjoy her stories, here is a link to the list of all the books by her:
https://www.goodreads.com/author/list/577199.Sudha_Murty 
Robin Sharma
If you are in need of Self-Motivation then go for these books:
-The Monk Who Sold His Ferrari
-Who Will Cry When You Die?
List of all books by him is available at
https://www.goodreads.com/author/list/24678.Robin_S_Sharma 
Chetan Bhagat
Perhaps you all know him, you might have read his books as well but I bet you might have read them in Gujarati!
So now why not try reading them again but this time in English and you know the books by him but we will still mention the List of all his books;
https://www.goodreads.com/list/show/32343.Best_of_Chetan_Bhagat 
Amish Tripathi
The man who gave a remake to Indian Mythology and served the same to the Youths of India, portraying our Gods as SuperHeros thus making the books irresistible. The list is
-The Shiva Trilogy
-The Ramchandra Series
-Immortal India
Mention the books that you find helpful in Comment Box!
3.Hollywood Movies:
Why Hollywood movies? Because most of you must be watching these movies in Hindi Track. But promise yourself that you will be watching these movies from now on in English track only. You can use Subtitles for reference because this is the best way to get to learn English with some added Entertainment!
You can start this by watching all the Super-Hero series you have already watched so far.
These Movie Series can be handy too
-Harry Potter
-Final Destination
-Fast and Furious
-The Transformers
-X-Men series
After you are confident enough with these you can go for the IMDB Top 250 List: http://www.imdb.com/search/title?groups=top_250&sort=user_rating 
4.Hollywood Series and Music: 
This is another Entertaining way to Learn English by Watching Hollywood Sitcoms and listening to Hollywood Soundtracks.
The famous sitcoms of all time are:
-F.R.I.E.N.D.S.
-The Big Bang Theory
-How I Met Your Mother
Once you are past the initial level you can go for the Top Series from IMDB List:
http://www.imdb.com/search/title?title_type=tv_series
Songs you can explore as per your favourite genre.
5. Speak in English with your Friends for at least an Hour:
At last but the most important of all, "SPEAK".
Talk to your friends in English. Don't feel shy or awkward if you think you are making mistakes. And don't think about other people's Judgement.Talk as often as you can. Try to learn New Words each day and make sentences out of those words and then use in daily communication.
The Key to Learning anything is Confidence. So never Give-Up on your efforts and keep trying always!
Here is a list of a few useful You-Tube Channels you can refer for further learning:
– Learn English with Let's Talk – Free English Lessons
– English lessons through Hindi
– Daily Video Vocabulary (English Lessons)
If you have any useful ideas other than this for Learning English, or anything you would like to add to this article, you can mention them in the Comments.
Also Read : Learn at home – trending courses to learn in lockdown