We are back again with the Social Media Marketing roles and their future scope. This time, the role that we will talk about is Social Media Manager which is the backbone of a Social Media Marketing Company.
Let's see what are the responsibilities and role of an SMM and what qualities are desirable to be an SMM.
You might be thinking that anyone can post on Social Media, what big a deal is that! But once you dive into this article, you will know what you need to know when you are working as a professional for Social Media.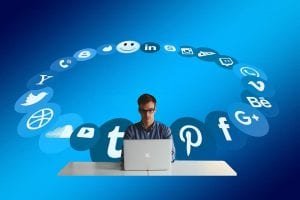 Below are the tasks of a Social Media Manager. Read it and if you think you have these skills then you have a bright future as a Social Media Manager!
What does an SMM do?

The posts that you see on FB or Instagram are posted and monitored by SMM but this is not the only work which is done by SMM. There are a lot of things to be done and these are:
Preparing prospective client list which can be targeted for Social Media.
Knowing the requirement of the clients and providing services as per their necessity.
Preparing Social Media Strategies to create engaging posts.
Create a Brand value of the clients and making their business a success on Social Media through interactive content.
Responding to the reviews and comments of customers on Social Media effectively.
SMM has to provide original content and monitor SEO for page traffic.
Designing marketing campaigns and executing them to gain wider audience reach.
Keep generating relevant content as per clients and their target customers.
Analyzing the ongoing trends in Social Media and staying updated with the tools that can be helpful to enhance the online presence.
Has to smoothly run things between the employees and clients.
Should know what content will work as per people of the surrounding area in which the client is located.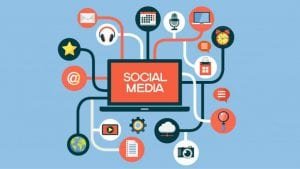 What are the desirable qualities to become an SMM?
You have to be good with people because you will be managing employees under you and the clients too.
You need to know the trends in Social Media and give the content as per that.
You should know basics of SEO content and Design so that you can guide the team regarding how to implement a particular post on FB or Instagram or any other medium.
You must know what type of content will lure the people of that particular area.
Must know the ins and outs of FB and Instagram Promotional advertisements.
Should be able to work round the clock with a passion to reach a huge number of people.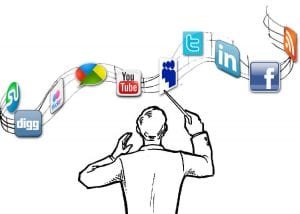 You can learn these skills from various Digital Marketing Courses available in your surrounding or even on the Internet. Here are a few links which you can refer for learning the same:
These are a few YouTube Channels you can refer to:
You can explore on your own by referring to this:
Once you learn these skills you can apply for the position of SMM in any Digital Marketing Company.
Hope you are enjoying this information. You can write back to us in the comments regarding any doubts or guidance and we will revert as soon as we can to solve your queries!