Landscape Photographs : There are many ways to convey your thoughts. Words, Pictures, Emotions and what not!
Expressing through pictures has sure become one of the widely used mediums in recent days. One might have seen many beautiful photographs but every photographer has a story to tell through their photos and the viewers interpret in their own way.
We have many such artists in Junagadh who are trying to tell us something through their photos. Up until now photography meant taking wedding pictures. But with time, this is changing and there are various types of photography to showcase perspectives. This includes Landscape, Nature, Portrait, Street, Wildlife and the likes. Aapdu Junagadh is curating the best photographs taken by the artists of Junagadh.
Here is a glimpse of the Landscape photos. These photographs represent the essence of Junagadh aesthetically!
   SINKING INTO JOY
It can be seen that the boys are genuinely having fun. The capture timing is 10/10. It inspires to live our life to the fullest!
       SENSING THE PEACE
How ironic is this picture that it is very subtle yet it astonishes us? Mere look of this photo is meditative!
THE UPSIDE-DOWN
The photograph has nailed the angle resulting into perfection. The photo definitely has some deeper layers but then again subjective.
TOUGH CHORES OF THIS FAM-JAM
It is brilliant how the photographer sees art over here. Depiction of authentic Indian chores and hard work that goes with it is simply brilliant.
SOUND OF SILENCE
It is like you are talking to nature, you are calmest ever and you want to hold that moment forever and thankfully you have your camera!
CITY CHAOS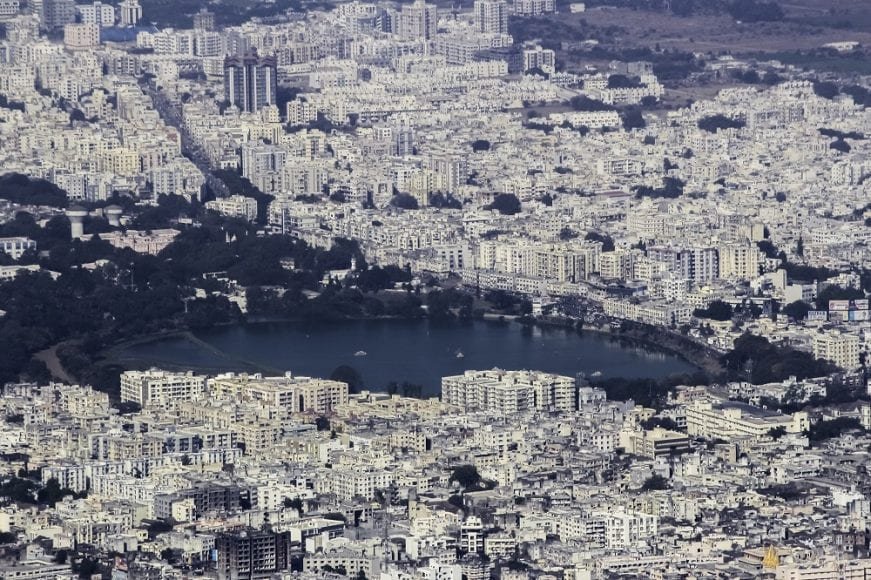 There is simple beauty in this mess. It is like the entire world is in-sync.
  NIGHTY NIGHT!
The town is shining in the best time of the day. The photo is the sign of peace and wishing us a sound-sleep.
Note: These photos have been selected from the entries we received from Junagadh Photography Club (JPG).
Already stunned? Wait for the rest of the photos in this series!
Our upcoming Categories are:
Wildlife
Street
Macro
Black & White
Abstract
Nature
Heritage
Food
Portrait
You can share your photos too by emailing on aapdujunagadh@gmail.com
Make sure you send your entries for all categories in the same mail mentioning it.
Also Read : જૂનાગઢ જિલ્લા જેલના 35 કેદીઓએ મેળવી આ પ્રકારની વિશિષ્ટ તાલીમ.