Summer Food : Summer is here with its hot flashes and we all are looking for some retreats out of it.
Today we will take you through all the places and food items that come along with summer as a great relief and probably for these things only, some of us keep waiting for summer. Summer Food Places in Junagadh
We present you the summer special food items and the famous places in Junagadh where you can have the best experience enjoying them.
Ice-Dish and Gola of Raj Kamal, Diwan Chowk
What comes to mind when you think of ice gola? Red or Green Tongues peeking out of the mouth all around! You don't have to be a kid to enjoy this yummy cold ice-dish because even adults can ask each other the color of their tongue after having a Kalakhatta or Orange flavored ice-dish or gola. And moreover, eating the gola with the stick and sucking it slowly and then asking the vendor for putting some extra color on your gola is just an experience in itself!
So take out time to visit Raj Kamal which serves one of the best ice-dish/gola in Junagadh.
Rangoli Ice cream, Jay Shree road
Well, who doesn't know this place in Junagadh?
If you are in Junagadh and want to have some real good ice-cream or thick shakes or milkshakes or just any dessert, you know where you can crash yourself.
Apart from just having ice-cream, Rangoli can be the place where you can hang out with friends and go on a date and give your tastes buds a good time!
Chamunda Lassi Shop, College Road
We are not just telling you to satisfy your sweet-tooth but when Lassi is concerned, you get good health along with your satisfaction of having something sweet. The best place to have Lassi in Junagadh is Chamunda Lassi Shop. So keep going and stay healthy.
Jay Ambe Juice centre, Diwan Chowk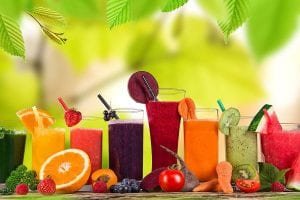 What can be more refreshing and healthy than a glass filled with fresh fruit juice?!
You can have some really delicious fruit juice combinations at Jay Ambe Juice centre. Head on to this place after you are done with your shopping from Mangnath Road.
Sugarcane juice, Dhwarkadhis Market
Sugarcane juice is a must-have in Summer days after the scathing heat of the afternoon and the place where you can enjoy sugarcane sweet juice in Junagadh is Dhwarkadhis Market. Hit yourself with the juice and get geared up for anything that comes up your way!
Feel bubbly after getting some Carbon Dioxide in your body through cold and strong Sing Soda and to have the best in town, go to Raj Soda. Trust us, you will never regret!
This khatta-meetha drink is all you need to calm down after the severe heat strokes you experience throughout the day. Go on a ride with your friends and family to Kalva Chowk and enjoy this drink to relax.
We are not done yet. There are other things which we will add to the list.
Enjoy the Kesar Mango which is an exclusive production of our Saurashtra region. You can keep having Aam-Ras at home and at the juice centres all across the city.
Also, keep yourself hydrated by having deliciously sweet Watermelons with a pinch of masala and enjoy your TV shows while eating.
Do not forget to include Muskmelon(Sakkarteti) in your daily lunch!
Hope you enjoyed reading this and we know your mouth has already started watering. Don't wait, just start your vehicle, make the necessary phone calls to your friends and head on to any of the above-mentioned places to treat yourself!
If you think we have missed out anything please share with us on comment box and let others know about your secret retreat.
Also Read : ગુજરાતમાં કોરોના ક્યાં સ્થળે નવા 6 નોંધાયા? ચાલો જાણીએ.