Warning: following Blog will cause a sensation of Hunger but it carries a cure too! So relax and read on. But if you are one of those "Gym Guys" just like me you can still make this a cheat day & eat. The list of the 10 best street food places in Junagadh and the first one is…
1) "Parabdi Na Gathiya- Nani Parabdi"
Parabdi Na Gathiya is the best & most loved Gathiya in Junagadh. Gathiya is what makes Junagadh special. When was the last time you visited this place?
2) "Rokadiya Na Bhajiya", Sabalpur Chokdi
Bhajiya or widely known as Pakoda in the country is one of the most loved snacks. Well you can easily find yummy Pakodas at Rokadiya, it is well known for its Bhajiya in Junagadh.
3) "Rajubhai Dosavada", Tadaav Darwaaja
Southindian food is one of the most loved food in the country and you don't have to go to south India to enjoy the south Indian food! Rajubhai Dosavada is serving the amazing south Indian food at Diwan Chowk, Junagadh. Stop staring at the screen bro! Go and eat.
4) Narayan Bhel, Talav Gate 
Bhel is the mixture of many ingredients just like Junagadh, and Bhel from Narayan Bhel is one of the finest. Narayan Bhel is known for its fine quality Bhel, Panipuri & other Indian snacks. To be honest they don't need an introduction.
5) Subhash Panipuri, Gandhi Chowk
Panipuri is rocking since….. ugh! we don't know that but all we know is this: Panipuri is the best street food in the universe(no offense to anyone!). Subhash Panipuri located at Gandhi Chowk is serving deliciously spicy Panipuri in Junagadh.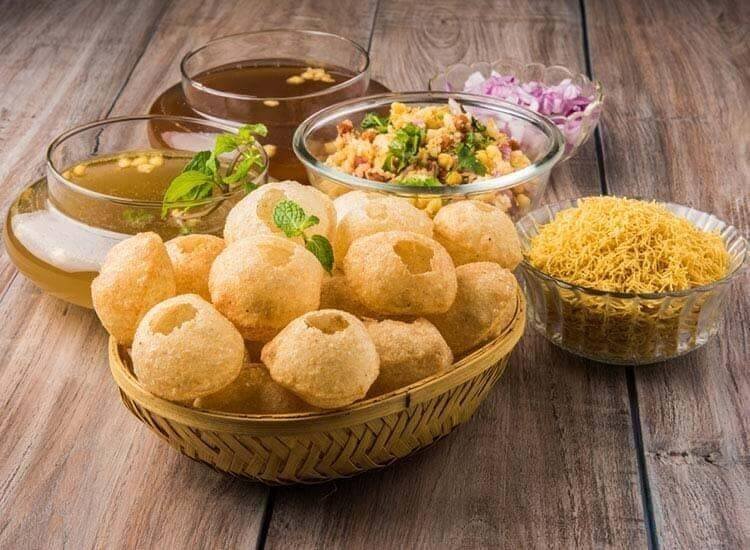 6) "Modern ni Petis", Kalwa Chowk
Fasting is one of the oldest ritual of our country(but we are modern right!) anyways Petis is mainly preferred during fasting and Modern is known for its delicious Petis in Junagadh.
7) "Babubhai Na Pav"-Carmel Convent School Gandhigram
Ginglish(Gujarati + English) sounds funny but oxfords couldn't translate "Pav", do you know why? well, they are so unique. Pav is a unique snack and Babubhai Pavavada is just serving this unique snack perfectly. You are still staring the screen bro!
8) Mahadev food wagon, Bhavnath
"Food on wheels with great taste" sounds rear here in Junagadh, guess what you can taste it at Mahadev food wagon, Bhavnath.
9) Chamunda Lassi Shop, Kalwa Chowk
You've probably heard the dialogue "Assi, Tussi Aur Lassi" ok I might have made this up but you know Lassi very well right.
Chamunda Lassi shop is the most popular Lassi shop in Junagadh. What are you waiting for? Oh wait, there is more…..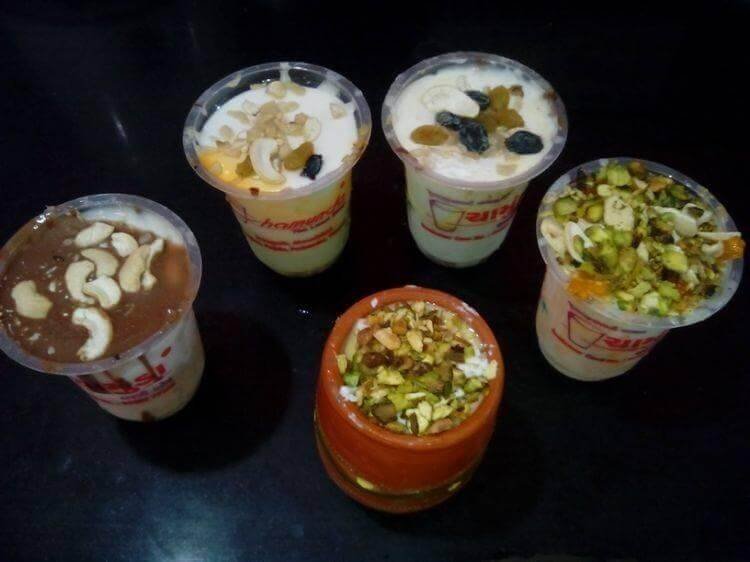 10) Girnar Khaman, Vishal Tower
Fact: Did you know that the Brand ambassador of Khaman Dhokla is Daya Jethalal Gada(well, don't stare like this, it's just a joke)
Khaman is one of the most popular Gujarati snack and in Junagadh, you can enjoy the best Khaman at Girnar Khaman located at Vishal Tower, Jawahar Road.
Here are our top picks, now you can stop staring the screen and get ready to enjoy the best street foods from Junagadh. share your favorite street food place.
Also Read : જૂનાગઢ Cityમાં નોંધાયેલા રેકોર્ડબ્રેક 25 પોઝીટીવ કેસની વિગતવાર માહિતી જાણો.