Supreme Court of India is the dynamic interpreter of our Constitutional provisions. There have been many instances where it has delivered brilliant judgements in the favour of the rights of the people, thereby promoting the cause of justice. With three landmark judgements passed one after another recently, the faith in the Indian judiciary stands validated, yet again. Let's have a look at the recent verdicts given by the Indian Supreme Court.
A verdict passed on September 28, 2018 which strengthened the concept of '' by putting an end to a centuries-old tradition, the Supreme Court ruled that women, irrespective of age, can enter Kerala's Sabarimala temple. In the past three decades, the custom of this famous hill-shrine has evoked random resistance and protest from various segments of society for the rights of women. While passing this judgement, Justice Chandrachud said, "Religion can't be used as cover to deny rights of worship to women and it's also against the human rights."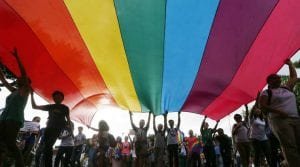 A few days back, India saw the brilliant colours of the rainbow without rain and this was the result of the farewell given to the Section 377 which was against the rights of the LGBT community. It was a moment of pride for Indians as the Supreme Court on September 6, 2018 pronounced a verdict on pleas challenging the validity of Section 377 of the Indian Penal Code. A panel of five judges issued a unanimous judgement striking down the provision and affirming the right to equality and dignity. "Respect for individual choice is the essence of liberty," Dipak Mishra, the Chief Justice said, "This freedom can only be fulfilled when each of us realizes that the LGBT community possesses equal rights."
We were all well-acquainted with the memes related to Aadhaar Card. In a long anticipated judgement, the SC has ruled on September 26, 2018 that India's controversial identification system Aadhaar is constitutional. The court has demanded that the government should introduce a strong data protection law at the earliest. It also demanded that Aadhaar should not be required for some services, including application to get a SIM card, for opening a bank account, for government grants etc. The court stated that use of Aadhaar by the private sector must be limited.
The Indian Supreme Court is the torchbearer of justice. Each verdict of the top court gets us a step closer in making India a more inclusive country. This is when it feels that there's nothing over the humanity!
Also Read : આજની નવી પેઢીએ જાણવા જેવો, જૂનાગઢની આઝાદીનો ઇતિહાસ…